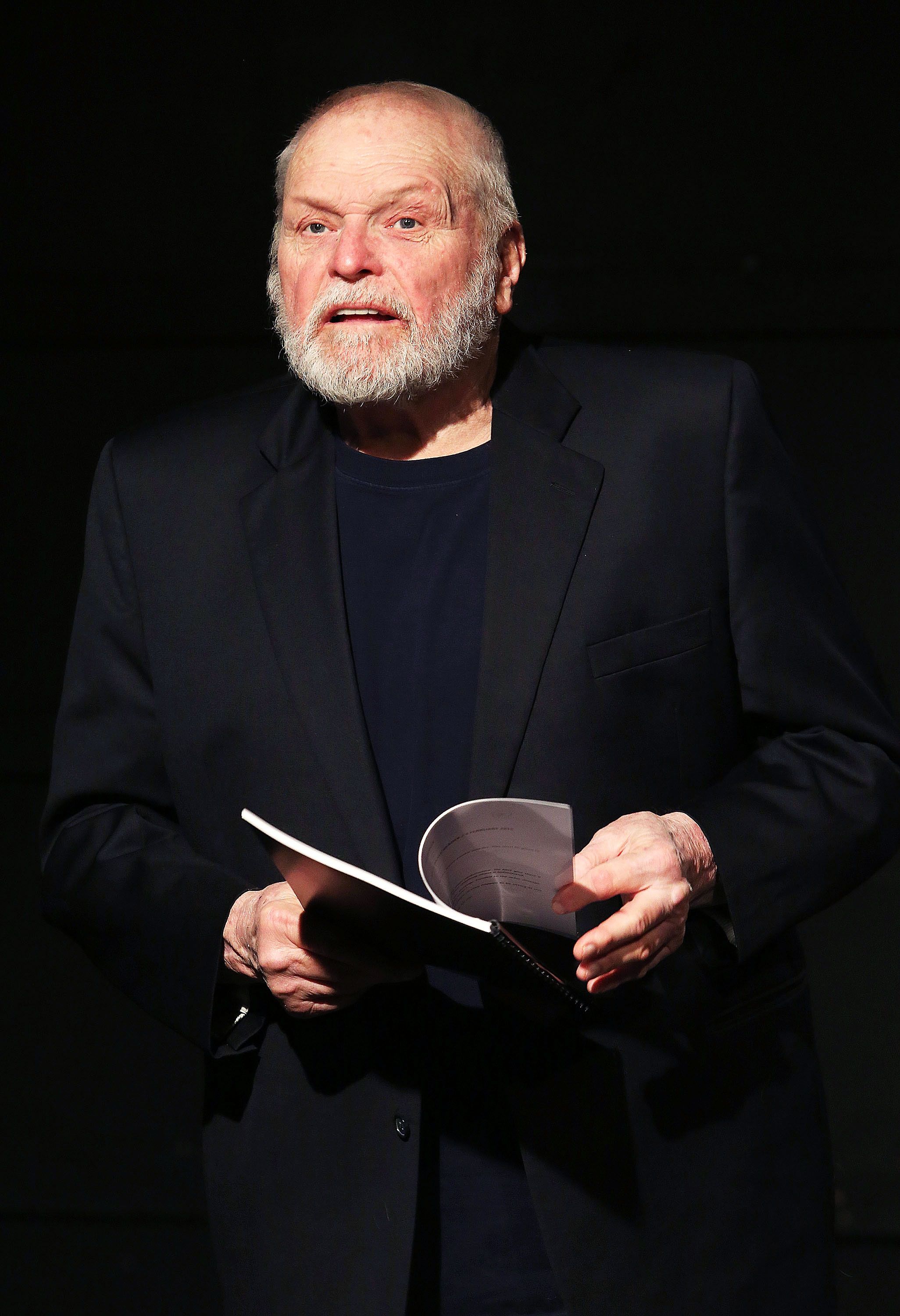 Brian Manion Dennehy (July 9, 1938 – April 15, 2020) was an American actor of film, stage, and television. A winner of one Golden Globe, two Tony Awards and a recipient of six Primetime Emmy Award nominations, he gained initial recognition in film for his role as Sheriff Will Teasle in First Blood (1982). He had roles in numerous films including Gorky Park (1983),  Silverado (1985),  Cocoon (1985),  F/X (1986),  Presumed Innocent (1990), Romeo + Juliet (1996), and Knight of Cups (2015). Dennehy won the Golden Globe Award for Best Actor in a Miniseries or Television Film for his role as Willy Loman in the television film Death of a Salesman (2000).
Dennehy a decades long relationship with Chicago's Goodman Theatre where much of his playwright Eugene O'Neill work's originated and was in several of them. He also regularly played Canada's Stratford Festival, especially in works by William Shakespeare and Samuel Beckett. One of his most well-known roles came in the 1995 Chris Farley-David Spade comedy Tommy Boy as Big Tom Callahan, where also was reunited with his 10 co-star Bo Derek. Dennehy began his professional acting career in small guest roles in such 1970s and 1980s series as Kojak, Lou Grant, Dallas, Dynasty, and Hunter. He also appeared in an episode of Miami Vice during the 1987–88 season. n 1992, he was nominated for Outstanding Lead Actor in a Miniseries or TV Movie for his performance as John Wayne Gacy in To Catch a Killer, and was nominated that same year in a different category, Outstanding Supporting Actor in a Miniseries or TV Movie, for The Burden of Proof.
Other Emmy nominations were for his work in A Killing in a Small Town, Murder in the Heartland (1993) and for the Showtime cable TV movie Our Fathers (2005), which was about the Roman Catholic Church sex abuse scandal. In 2000, Dennehy was nominated for an Emmy for Outstanding Lead Actor in a Miniseries or TV Movie for a television presentation of his performance as Willy Loman in Arthur Miller's Death of a Salesman which he had performed on Broadway. The performance did, however, precipitate a Golden Globe Award. More recently Dennehy has several appearances as Elizabeth Keen's grandfather on the NBC series The Blacklist.
Dennehy enlisted in the United States Marine Corps from 1958 to 1963, including a brief stint on Okinawa. He married twice and had five children including actress Elizabeth Dennehy. Dennehy died on April 15 2020, of cardiac arrest due to sepsis during a hospital stay in New Haven, Connecticut.