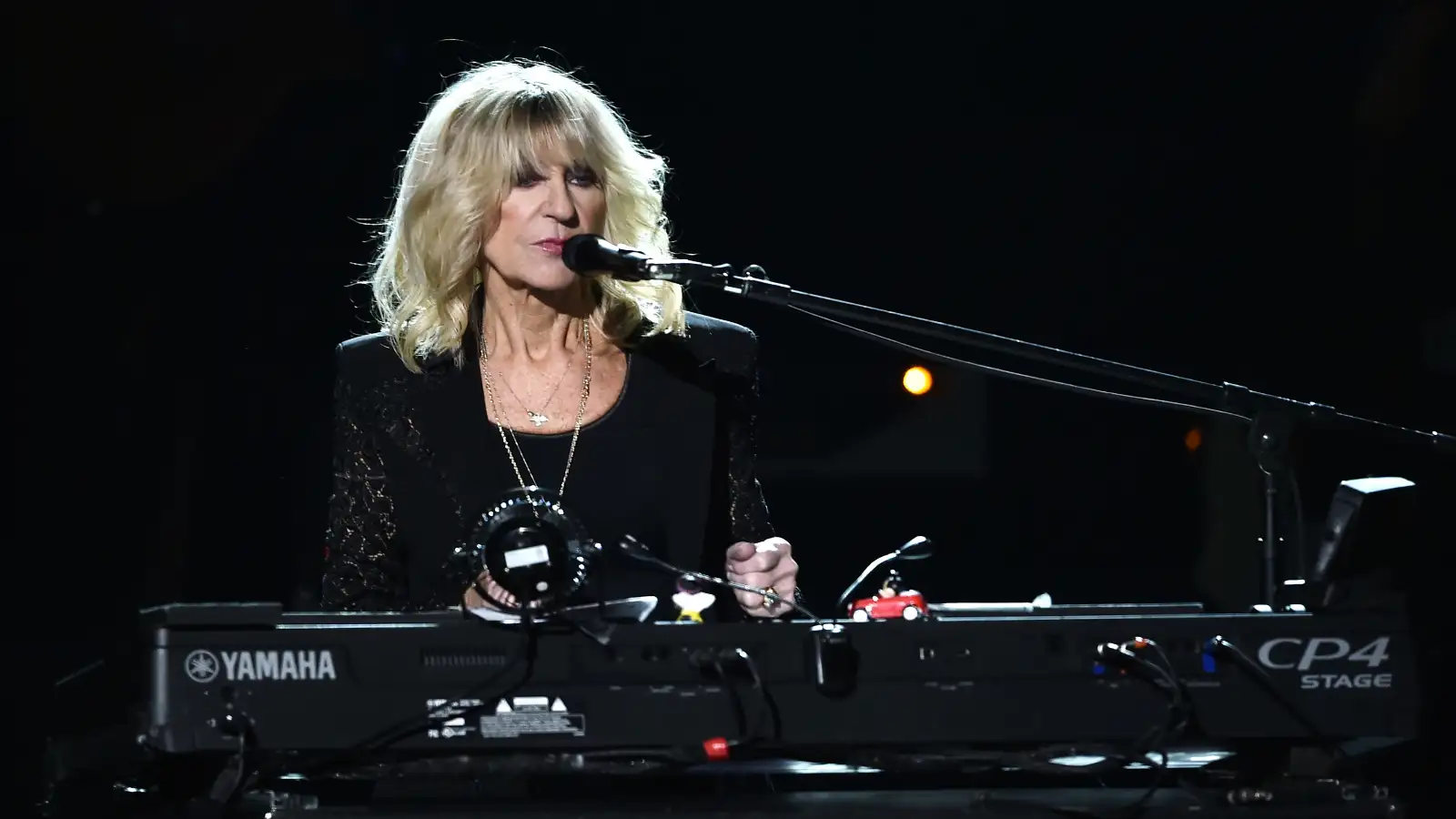 Christine McVie,  English musician and singer and principally known as a member of the band Fleetwood Mac, which she joined in 1970, as a singer and the band's keyboardist and wrote some of their most famous songs, has died aged 79. The British singer-songwriter was behind hits including Little Lies, Everywhere, Don't Stop, Say You Love Me and Songbird. She died peacefully at a hospital in the company of her family, a statement said. McVie left Fleetwood Mac after 28 years in 1998 but returned in 2014. She also released three solo albums. Her lyrics focused on love and relationships.
In 1998, McVie was inducted into the Rock and Roll Hall of Fame as a member of Fleetwood Mac, and received the Brit Award for Outstanding Contribution to Music. The same year, after almost 30 years with the band, she opted to leave and lived in semi-retirement for nearly 15 years. She released a solo album in 2004. In September 2013 she appeared on stage with Fleetwood Mac at the O2 Arena in London, before rejoining the band in 2014 prior to their On with the Show tour. In 2006, McVie received a Gold Badge of Merit Award from Basca, now The Ivors Academy. In 2014, she received the Ivor Novello Award for Lifetime Achievement from the British Academy of Songwriters, Composers and Authors and was honoured with the Trailblazer Award at the UK Americana Awards in 2021.[10][11] She was also the recipient of two Grammy Awards.
Born Christine Perfect, McVie married Fleetwood Mac bassist John McVie, and joined the group at the start of the 1970s. Although McVie was introduced to the piano when she was four, she did not study music seriously until the age of 11, when she was reintroduced to it by Philip Fisher, a local musician and school friend of McVie's elder brother, John. Continuing her classical training until age 15, McVie shifted her musical focus to rock and roll when her brother, John, came home with a Fats Domino songbook. She asked to join her early music friends in a band called Chicken Shack as singer/keyboardist in 1967 and recorded two albums with them. She left the band in 1969 after marrying Fleetwood Mac bassist John McVie a year earlier.
She married John McVie in 1968 with Peter Green as John's best man. The couple divorced in 1976, but remained friends and maintained a professional partnership.  During the production of Rumours she had an affair with Fleetwood Mac's lighting engineer, Curry Grant, which inspired the song "You Make Loving Fun" From 1979 to 1982, she dated Dennis Wilson of the Beach Boys. McVie married Portuguese keyboardist and songwriter Eddy Quintela on 18 October 1986. Quintela and McVie collaborated on a number of songs together, including "Little Lies". They divorced in 2003, and Quintela died in 2020. In 1990, she moved to a Grade II-listed Tudor manor house in Wickhambreaux, near Canterbury in Kent, to which she retired after leaving Fleetwood Mac in 1998, and worked on her solo material but moved to London in 2014.