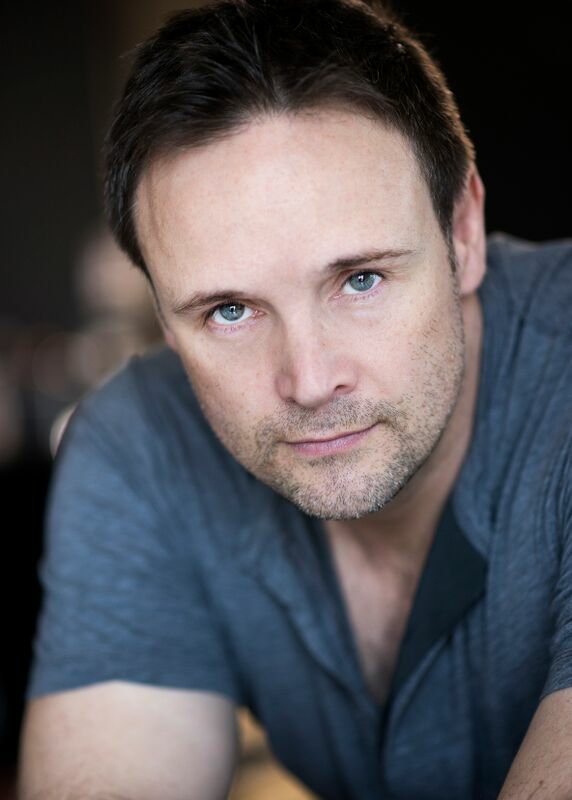 Kirby Morrow, a Canadian actor, voice actor, writer and comedian died on 18th November. He was only 47. In animation, he was known as the voice of Miroku from InuYasha, Van Fanel from the Ocean dub of Escaflowne, Cyclops from X-Men Evolution, Jay from Class of the Titans, Teru Mikami from Death Note, Trowa Barton from Mobile Suit Gundam Wing, Ryo Takatsuki from Project ARMS, Goku from Ocean's dub of Dragon Ball Z (from Episode 160 onwards), Hot Shot from Transformers: Cybertron (replacing Brent Miller) and Cole from Lego Ninjago: Masters of Spinjitzu. On camera, he was known for the recurring role of Captain Dave Kleinman from Stargate Atlantis.
Morrow was born in Jasper, Alberta and studied theatre at Mount Royal University in Calgary. He worked in Vancouver, British Columbia for most of his acting career. His death was announced on Facebook by his brother, Casey Morrow. On the small screen, Morrow was best known to the Stargate community for his role on Stargate Atlantis in which he played the recurring role of Captain Dave Kleinman, the weapons officer on the bridge of the U.S.S. Daedalus. The character would also make a 2009 appearance on Stargate Universe. And before he took on the role of Kleinman, he also had smaller roles on Stargate: SG-1.
Throughout his lengthy career, Kirby Morrow made appearances on numerous shows, ranging from Hallmark's When Calls the Heart to ABC's The Good Doctor. He was especially a fixture in sci-fi, horror and superhero shows, with credits in Arrow, The Flash, Legion, Supernatural and Fringe, among others.