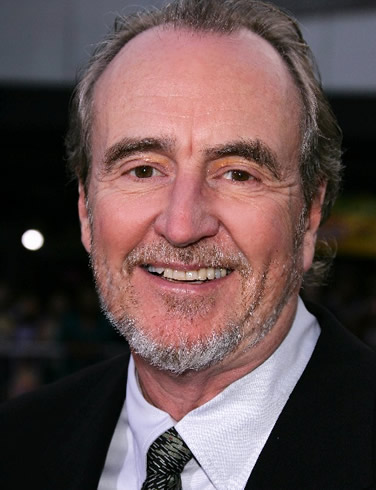 Wes Craven, the famed maestro of horror known for the Nightmare on Elm Street and Scream franchises, died Sunday after a battle with brain cancer. He was 76. Craven, whose iconic Freddy Krueger character horrified viewers for years, died at his home in Los Angeles, his family announced. Survivors include his wife, producer and former Disney Studios vice president Iya Labunka. Wesley Earl Craven was born Aug. 2, 1939, in Cleveland. His father died when he was 5. Raised in a strict Baptist household, he graduated from Wheaton College with degrees in English and psychology, then earned a masters in philosophy and writing from Johns Hopkins.
Craven's first feature film was The Last House of the Left, which he wrote, directed and edited in 1972. A rape-revenge movie, it appalled some viewers but generated big box office. Next came another film he wrote and helmed, The Hills Have Eyes (1977). Craven re-invented the youth horror genre in 1984 with the classic A Nightmare on Elm Street, which he wrote and directed. He conceived and co-wrote Elm Street III as well, and then after not being involved with other sequels, deconstructed the genre a decade after the original, writing and directing Wes Craven's New Nightmare, which was nominated for best feature at the 1995 Spirit Awards. In 1996, Craven reached a new level of success with the release of Scream. The film grossed more than $100 million domestically, as did Scream 2 (1997). Between Scream 2 and Scream 3, Craven, offered the opportunity to direct a non-genre film for Miramax, helmed Music of the Heart (1999), a film that earned Meryl Streep an Academy Award nomination for best actress in the inspirational drama about a teacher in Spanish Harlem.
Craven again pushed the genre boundaries with the 2005 psychological thriller Red Eye, starring Rachel McAdams, Cillian Murphy and Brian Cox. And in 2006, he wrote and directed a romantic comedy homage to Oscar Wilde featuring Emily Mortimer and Rufus Sewell as a segment in the French ensemble production Paris Je T'aime. Craven then produced remakes of The Hills Have Eyes (2006) and The Last House on the Left (2009). His most recent written and directed film, My Soul to Take (2010), marked his first collaboration with Labunka, who also produced Scream 4. Craven directed several other thrillers and horror movies during his career, including Swamp Thing (1982), Deadly Friend (1986) and The People Under the Stairs (1991).
Wesley Earl "Wes" Craven (August 2, 1939 – August 30, 2015)