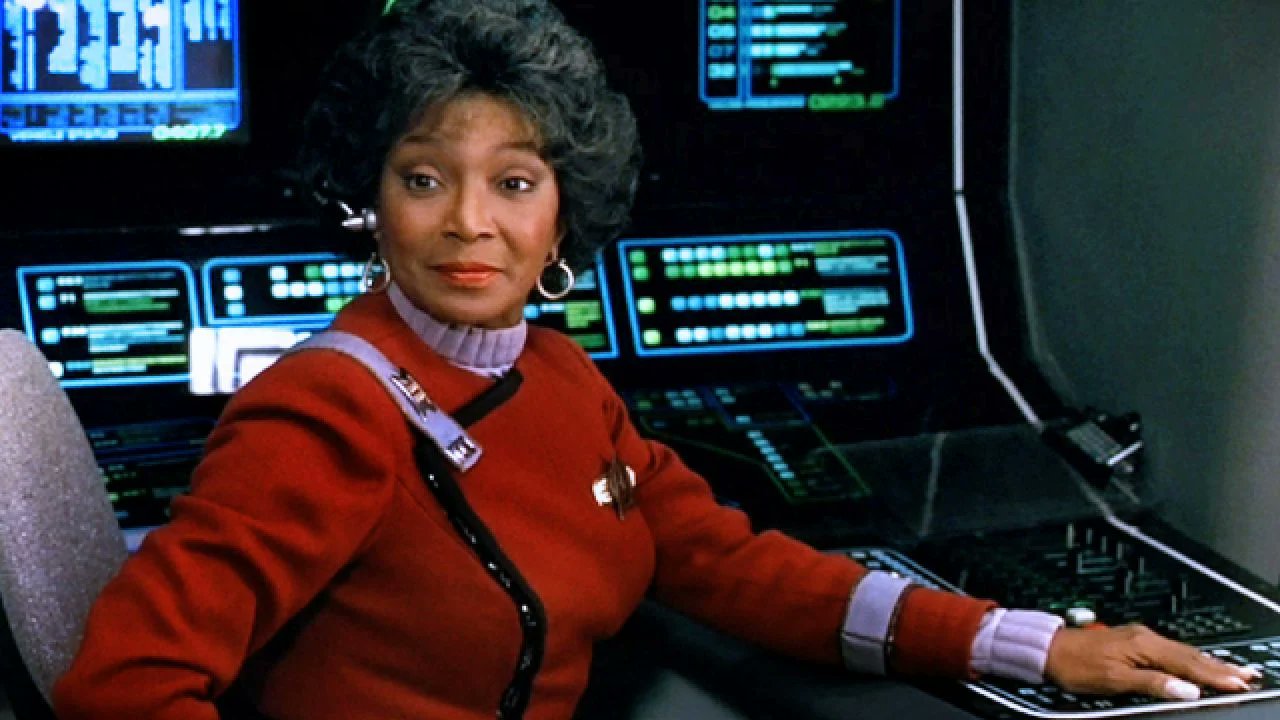 1. She was the first African–American actress to play a mainstay role on US television and paved the way for other African-American actors in the industry.
2. Nichelle influenced many intergalactic movies with her unique 60s fashion style of skirts and thigh-high boots.
3. Uhura and Captain Kirk shared a kiss on screen that was one of the first interracial kisses to be shown on US television.
4. Nichelle had partnered with NASA to recruit women and those belonging to minorities for their space programme.
5. Nichelle initially had left the cult show for a Broadway play but Martin Luther Jr. was the driving force that made her return to the show. According to Martin, the show portrayed a non-stereotypical character that inspired many that had never been seen on US television before. Nichelle got inspired by his words and decided to keep portraying the character.
6. Her character Uhura became a role model for minority astronauts Sally Ride and Colonel Guion Bluford who were a part of Nichelle's space programme.
7. The late actress had a soulful voice and a musical resume. In one of the Star Trek episodes, Uhura partners with Spock to treat her crew members to a melodious song.