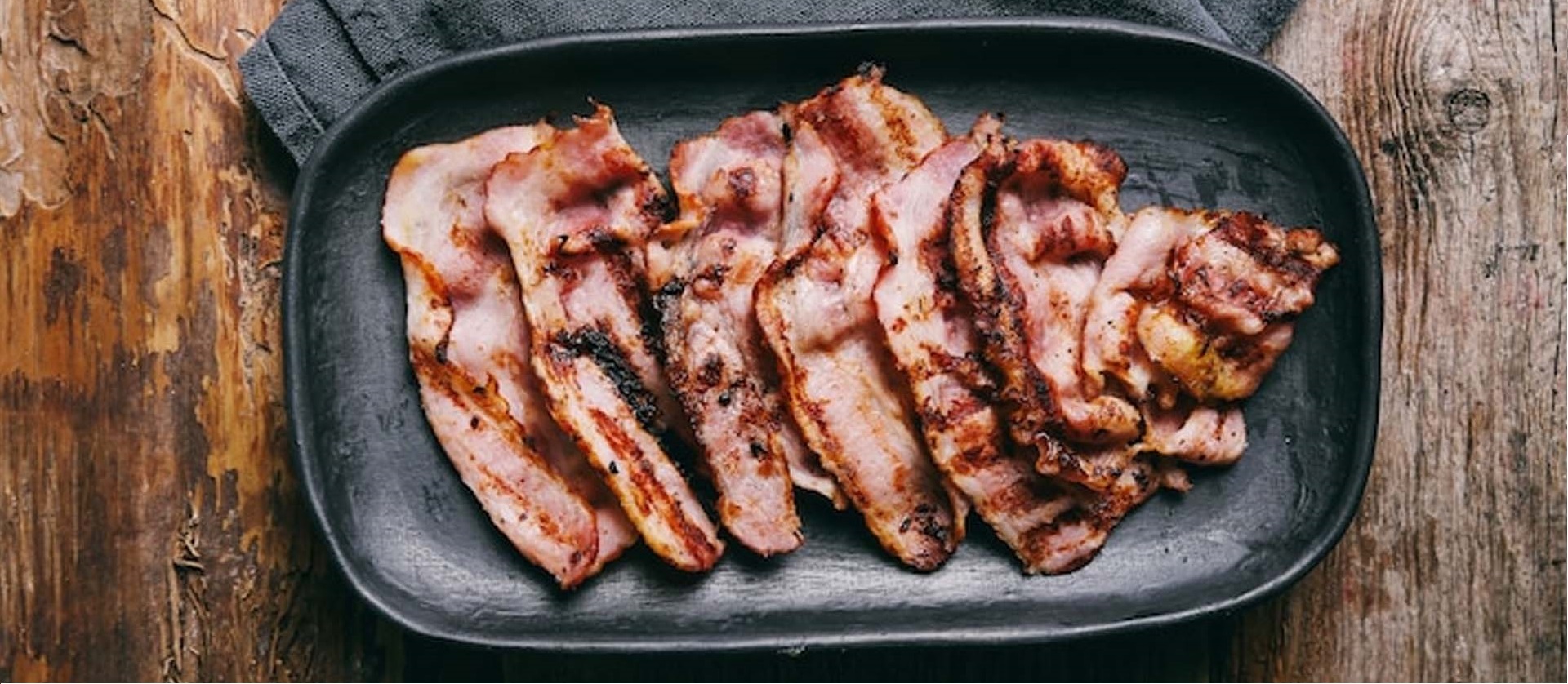 The word bacon means "meat from the back of an animal."
The Chinese were the first to cook salted pork bellies more than 3000 years ago. This makes bacon one of the world's oldest processed meats.
American bacon is made from the pork belly, which accounts for its trademark streaks of fat. European and Canadian bacon are still made from the back meat of a pig, which is considerably leaner.
70% of all bacon in the US is eaten at breakfast time.
More than 2 billion pounds of bacon is produced each year in the US.
The phrase "bringing home the bacon" originated back in the 12th century when a church in England offered a side of bacon to any man who could swear before the church that he had not fought or quarreled with his wife for a year and a day. Any man who could "bring home the
bacon" was highly respected in his community.
The first bacon factory opened in 1770. For generations, local farmers and butchers made bacon for their local communities. In England, where it became a dietary staple, bacon was typically "dry cured" with salt and then smoked. In the late 18th century, a businessman named John Harris opened the first bacon processing plant in the county of Wiltshire, where he developed a special brining solution for finishing the meat. The "Wiltshire Cure" method is still used today, and is a favorite of bacon lovers who prefer a sweeter, less salty taste.
There's a Church of Bacon. This officially sanctioned church boasts more than 25,000 members under the commandment "Praise Bacon." It's more a rallying point for atheists and skeptics than for bacon lovers, per se, and there's no official location as of yet. But the church does perform wedding ceremonies and fundraisers, and has raised thousands of dollars for charity. All bacon praise is welcome, even if you're partial to vegetarian or turkey bacon over the traditional pork. Hallelujah!