Every so often, many things in our life undergo a glow up. Ourselves, our technology, our car, our place of work… it's just impossible for things to stay the same way for this amount of time, so every so often things move forward a little bit. Now, one of the best places that we think this happens, is within your home. There will no doubt be daily occasions where you notice things that you would like to change. Perhaps there are stains dotted on your carpet that have been getting on your nerves for the longest amount of time now. Or perhaps you've had the same decor that you've got for too long. Or perhaps the outside of your home is flagging a little, and although it won't annoy you as much as the inside does, you still know that something definitely needs to be changed. But knowing how to glam up your home without spending a ton of money, or without thinking that you're going to make it look 10x worse, is something that's hard to do. A home is hard to maintain as it is, so doing it cheaper is something you definitely need to find your feet with. So, here are our top ways that we think your home can go through the glam up that it deserves!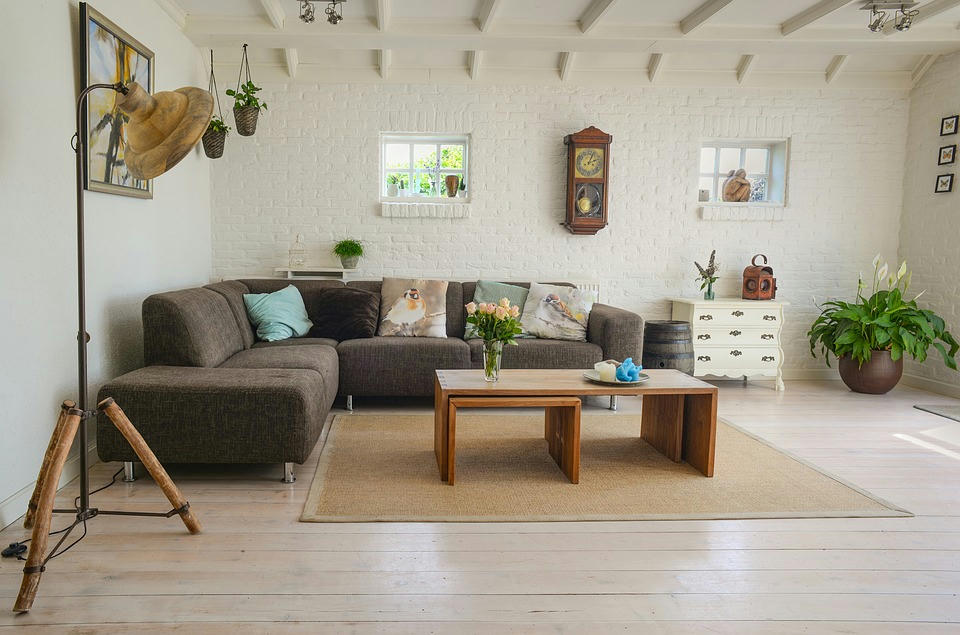 Let's Start With The Outside
The outside of your home is just as important as the inside. You might think that the inside of your home takes a bit of a battering, especially if you have children or pets running around, but think about what the outside of your home has to put up with. It has to put up with so many batterings from the weather and what not, it can easily become a little run down over the years. One of the first things that you'll notice that wears down a little, will be your windows. You might start to notice that the integrity of them starts to go, and you might even notice a little bit of a draft coming through from the inside. A new window or two could work wonders for both the inside, and the outside of your home. From the outside, it would look far more aesthetically pleasing for you to have some new ones installed, and from the inside, you'd notice that your home is far more toasty and warm compared to what it has been. You might even notice that your energy bills start to drop a little! But other than getting new windows, you should just focus on the general upkeep on the front and back of your home. At the front you could have lovely hanging flower baskets, and fresh cut lawn. At the back you could have the same, but you can get a little more adventurous with the garden accessories and bushes and trees that you put down!
Crucial Interior Glam Ups
So, enough about the outside, this is the one that most of you will probably be interested in. Interior glam ups are so easy to sort, you just have to know what your style is, and what your home is missing at the minute. Simply getting some new carpets and changing the wallpaper could be all the glam up that you need. Not only does the new carpet smell keep your home feeling new and fresh for weeks, but it really does help to bring a lifeless room back to life. We know getting carpets installed can be expensive, but it's not exactly a purchase you're making every single year, so it will be worth the investment you put in. Nothing screams glam up like getting to know the accessories that are on trend at the minute. From furniture accessories to tiny cute items that add a little bit of character to your home, they are all they. At the minute, we're really loving wicker furniture. It doesn't suit every home, so if you know it won't suit you, glass alternatives are also really in at the minute, and help to make a home look super sophisticated. Indoor plants are also staying for good it would seem, with so many people using them as a form of decor now. Whilst this is what they're good for in the home, they're also great for keeping your mind calm, and adding a little bit of colour to your room where you might not have been able to before! But think about your sense of style as well. If you're someone who hates the idea of colour in your home, there are so many neutral trends shining through at the minute, much of which can be seen on Instagram. But if you're someone who loves the vibrance of colour, you need to be careful that you're not making your home look too crazy, so adding subtle colour in each room is advised, perhaps through things such as paintings.
Save Yourself Some Money
In this day and age, people are always looking for ways to save money, and we can totally understand why. Saving money is so important, especially when your home is already going to be costing you so much. So to save money when your home is going through a glam up, you should try and keep things being done yourself, as much as possible. Some people spend fortune on jobs that could be done by themselves, such as changing the wallpaper. But if you're worried about buying new furniture etc. because of money, you could always think about upcycling. This is the next best thing. It really can help transform your home, without you having to hardly spend a penny!
An Instagrammable Home
Even though that might not be a word, pretty much everyone knows what it means. Having an Instagrammable home is one that's so picture perfect, you just can't help but take pictures of it. There are so many Instagram pages that will show you exactly what an Instagrammable home is, and it's so easy to make little changes to your own to get it the way you want it to look!