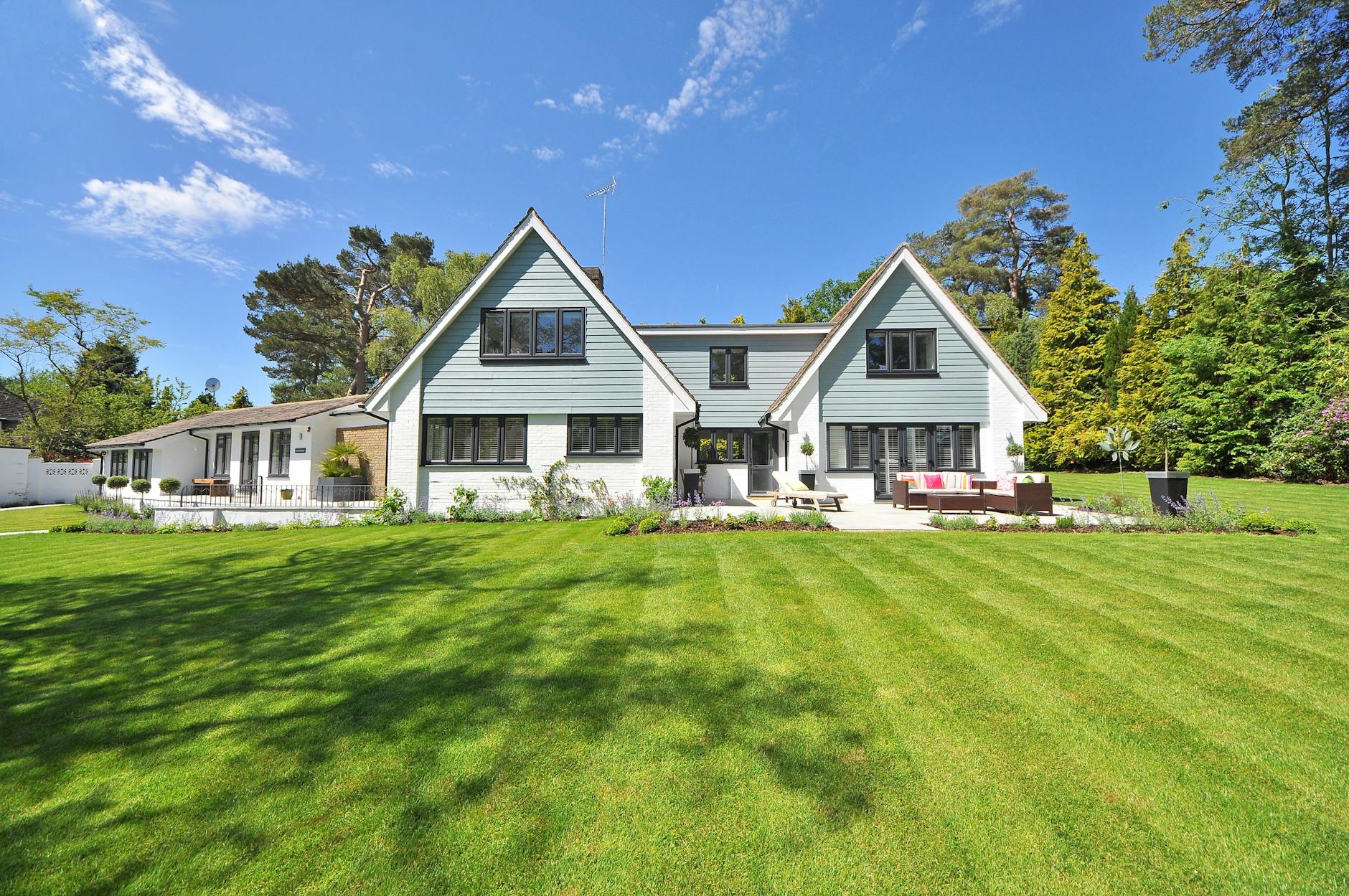 Getting on the property ladder can be both an exciting and tense journey. Your to-do list becomes endless, and it seems like finances are always on your mind. On the plus side, you get to experience the process of choosing a beautiful home that you can be proud of. There are plenty of considerations to be made before you embark upon this process. To help you get the ball rolling, consider these six-pointers.
1 . Pay back debts
When you're looking to purchase a property for the first time, it's vital to start paying off your debts. If you won't realistically be able to pay them all off right now, at least start by paying them down. From here, check your credit score so that you'll have a rough idea of what to expect when you start the buying process. Without a good credit score, you may struggle to get yourself a good interest rate. Potential buyers should bear this in mind; even if home buying is currently a distant future priority.
2. Save as much as possible
When you are approaching the home buying process, it's a good plan to save as much as possible. It's not just the down payment that you'll need, but also money for moving costs, closing costs, potential maintenance and homeware. The bigger down payment that you can save up, the more financially comfortable you'll feel when you start paying off the mortgage. To help you to save money, try a budgeting app, for example, 'Mint'. Using the application, you can organize all of your debts, accounts and expenses in one place. Mint suggests viable budgets across different categories, from rent and bills to groceries. The app also offers a free credit check which is very handy for the first time buyer. Good Budget is another great app which is particularly handy for couples who are budgeting and saving together.
3. Pre-approved mortgage
With a mortgage pre-approval, you can gauge a fixed idea of your eligibility and how much you could manage to borrow. Gaining a pre-approved mortgage letter also helps communicate to sellers that you're ready and in a good position to buy. When you are approaching this stage, it's a good idea to have a solid budget in mind.  A fixed budget will help you to determine what you can comfortably afford. Remember that the max amount you are approved by a lender may still exceed your comfortable budget. It can be tempting to start looking based on the max amount, but remember that you'll want to feel comfortable, plus be able to pay for other associated costs.
4. Mortgage length
Determine the duration of your mortgage based on your personal circumstances; there are options available to choose 15-year mortgages, 30-year mortgages, or something in between. Choosing a 15-year mortgage is advantageous because you'll get a lower rate plus have your home paid off faster. Some buyers prefer a thirty-year mortgage because the monthly payments often end up being more affordable. It's important to be completely sure that you won't struggle with the repayments each month. Of course you'll want the house of your dreams, but it's not worth struggling and not being able to enjoy it.
5. It's all about the location
Location is everything when it comes to choosing your first home. If you're moving to a new and unfamiliar area, spend enough time exploring the neighbourhood. Check out the most desirable postcodes, eat in the restaurants and research the quality of the local schools. Remember, you are not just buying a house; you are essentially buying into a whole neighbourhood and lifestyle. Choosing an 'up and coming' location can mean that the value of your property increases as time goes by.
6. A reputable realtor 
Choosing yourself a reputable realtor is essential when you are looking to purchase a home. Invest in the services of an experienced company who can help you to ensure that the whole process runs smoothly. From your new buyer consultation to searching for properties and negotiating your offer, you need a company looking out for your best interests. For more information and plenty of luxury homes on sale, check out Camijoneshomes.com.
Before you start viewing houses, make a list of must-haves and nice-to haves. Your must-haves are your non-negotiables which you simply can't do without. This might be a garden, a modern kitchen, or a nearby station. Your nice-to haves are those things that you desire but can live without if the budget won't stretch!